Demonstrating a deep commitment to their partner and referral channel business, Carrier brings over 18 years of industry experience to put Parallel Advisors on offense.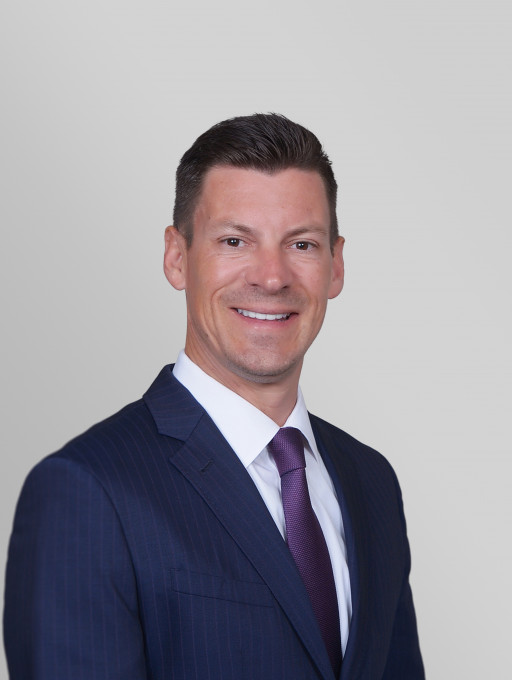 SAN FRANCISCO - July 21, 2022 - (
Newswire.com
)
Parallel Advisors, San Francisco's premier independent Registered Investment Advisor firm, is proud to announce its newest Wealth Advisor, Advisor Solutions Director & Shareholder, Andrew Carrier. Carrier brings with him nearly two decades of industry experience, specifically in the Partnership and Referral channel. As the newest hire to the Parallel Advisors team, Carrier's sights are set high on moving the needle on the partner and referral channel side of the business to demonstrate the firm's unwavering commitment to growth. 
The Michigan State University Alum holds a FINRA Series 66 license and the designation of Certified Financial Fiduciary®. Carrier started his career in wealth management with Smith Barney and UBS, servicing high-net-worth individuals and families while offering high-touch service and nurturing client relationships. 
"This was a pretty easy decision for me -- Parallel provides the depth and resources for me to service a range of clients and deliver best-in-class solutions, on a minimal-conflict basis," said Carrier. "This is the one-stop-shop I've needed, to customize and curate specifically for each client. Clients are in various stages of life and everyone's situation is different and unique to them...there is no 'one size fits all' at this firm and it's what most attracted me. Forward-thinking, non-prescriptive, unbiased, minimal-conflict, fiduciary standard -- these are the things that made me want to bring my career here to Parallel."
Before joining Parallel, Carrier helped establish, grow, and manage the West coast operations for several multi‐billion dollar asset management firms. In his new role as Wealth Advisor and Advisor Solutions Director, Carrier will split his time between Los Angeles & Scottsdale and primarily service clients on the West coast to help manage and scale Parallel Advisor's 5 billion in client assets. 
Parallel's Founder and CEO CJ Rendic said, "We recognize the huge opportunity and coveted position we are in with our referral partner. It's a velvet rope that most RIAs are never able to enter through. Having Drew join us to help deepen our relationships and drive business in this channel is a win for everyone. His ability & expertise puts us on a new level to compete here as a major player on the platform." 
Through proof of concept, dedication to innovation, and unwavering commitment to helping clients thrive in the modern world, Parallel Advisors' purpose-driven vision has come to fruition with the onboarding of Andrew Carrier.
About Parallel Advisors
Parallel Advisors is a registered, independent wealth management firm specializing in active financial planning, solid portfolio construction, and mindful asset allocation designed to help individuals, families, and trusts accomplish their financial goals. Based in San Francisco, and holding offices in Dayton, Dallas, Denver, Honolulu, and Oklahoma City, Parallel provides innovative, unrestricted, and comprehensive solutions for all clients. Parallel Advisors proudly manages over 5 billion in client assets and offers deep expertise in tax & estate planning and robust investment management.
Press Release Service by
Newswire.com
Original Source:
Hard Press Forward: Parallel Advisors Hires Andrew Carrier as New Wealth Advisor, Advisor Solutions Director and Shareholder