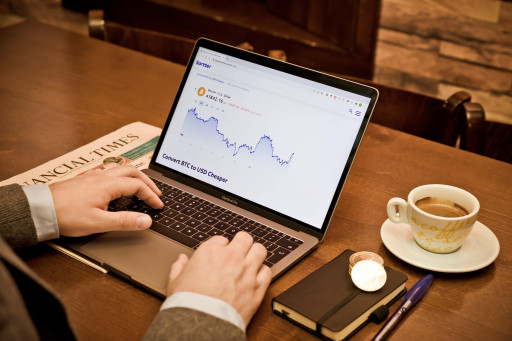 NEW YORK - June 20, 2022 - (
Newswire.com
)
When the economy slows down, it can be difficult for investors to know exactly how to respond. Whether the stock market continues to trade sideways, or slides even deeper into the red in anticipation of an imminent recession, it's important to keep emotions in check and determine a strategy to navigate the uncertain landscape. Fortunately, recessions have happened frequently throughout history, and for those who have resisted being mesmerized by the fearful sentiment of the markets, recessions have often been leveraged as rare and unexpected opportunities. Moreover, with the increasing availability of online alternative investing platforms like Yieldstreet, and no shortage of educational resources at investors' fingertips, there's plenty of reasons to believe that this might actually be the perfect time to invest. 
With that being said, here are five options to consider when investing during a recession or a down-turning market:
Buy core stocks at a discount - Even when the overall stock market is down, there will always be companies that have sustainable business models, reliable revenue streams, and a strong possibility of recouping their previous value or reaching new highs when the market sentiment turns around. Knowing this, many investors treat a recession as an opportunity to load up on these "core" stocks at a discounted price, and this strategy often pays off greatly for those who are willing to play the long game. 
Dividend ETFs - Many stocks pay out regular dividends to shareholders. Regardless of the economic backdrop, there are certain exchange traded funds (ETFs) that investors can buy into that provide access to multiple companies known for paying out higher dividends. When markets are down, the passive returns earned through dividend payments can feel that much sweeter. 
Invest in Real Estate - When mortgage rates are high and house prices are generally through the roof, it might sound counterintuitive to invest in real estate. However, smart real estate investing is about more than buying properties outright, and there are plenty of alternative methods to explore. Consider passive strategies like real estate investment trusts (REITS), or buying shares in rental properties on platforms like Arrived Homes. 
Hold cash - Believe it or not, simply holding onto cash can be considered an investment, particularly when markets are down and show no sign of rebounding in the near future. By focusing on regular streams of income and accumulating cash, you'll have more capital to reinvest into the market when the sentiment turns bullish, ultimately maximizing returns. 
Invest in crypto and alternative assets - While volatile by nature and therefore higher risk, cryptocurrencies have been known to produce returns that significantly outpace traditional markets. Moreover, crypto ETFs allow those with less experience to buy into a professionally managed and diversified portfolio, such as Yieldstreet's Enhanced Crypto Fund. Additionally, you might consider investing in other alternative asset classes that have little to no correlation to the stock market, such as fine art, art-backed loans, or even collectibles. 
Press Release Service by
Newswire.com
Original Source:
5 Options for Investing During a Recession