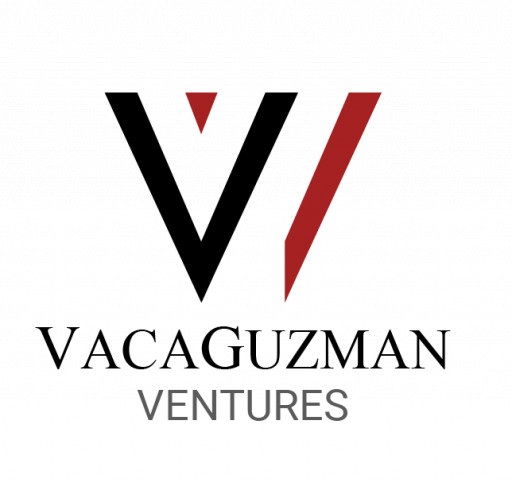 VacaGuzman Ventures
VacaGuzman Ventures Logo
SALT LAKE CITY - March 10, 2022 - (
Newswire.com
)
Husband and wife team Carlos and Michelle VacaGuzman announced today the launch of VacaGuzman Ventures, an investment firm focused on building strong relationships with founders and then working together to provide fair deals. 
Many of today's investment firms focus on churning through a high number of deals without taking the time to truly know the founders or understand their visions. In addition, many offer terms that give an unfair advantage to the investor. This puts founders in a difficult position where they must select between agreeing to a bad deal or running out of money.
VacaGuzman Ventures is working to change that process. Instead of running through large numbers of deals quickly, the team takes their time to really get to know the founders. Once a strong relationship has been built, the VacaGuzman team works with founders to create terms that are friendly to them. This is a core belief of the VacaGuzman Venture's team. 
"I've seen investors in the past take advantage of the situation founders are often in," said Carlos VacaGuzman, CEO and managing partner. "Here, we believe that we can all win together. The best way to see a return on an investment is to become a true partner with our founders. That way, we win together." 
"We have been investing in startups for the past few years and are excited to finally have our investments under the same umbrella," said Michelle, Managing Partner. "Carlos and I are excited to support innovative entrepreneurs."
Some recent and prior investments include Simplus, a leading CPQ Salesforce partner; Nivati, an employee engagement and wellness app; Bixy, a technology company that rewards consumers for the ads they chose to interact with; and Sweater, the first venture capital firm that empowers everyday individuals to become investors.
VacaGuzman Ventures will be looking to make a small number of strategic investments this year. 
For more information, please contact pr@vacaguzman.com.
Press Release Service by
Newswire.com
Original Source:
Family Run Investment Firm VacaGuzman Ventures Launches With Focus on Fair Deals for Founders