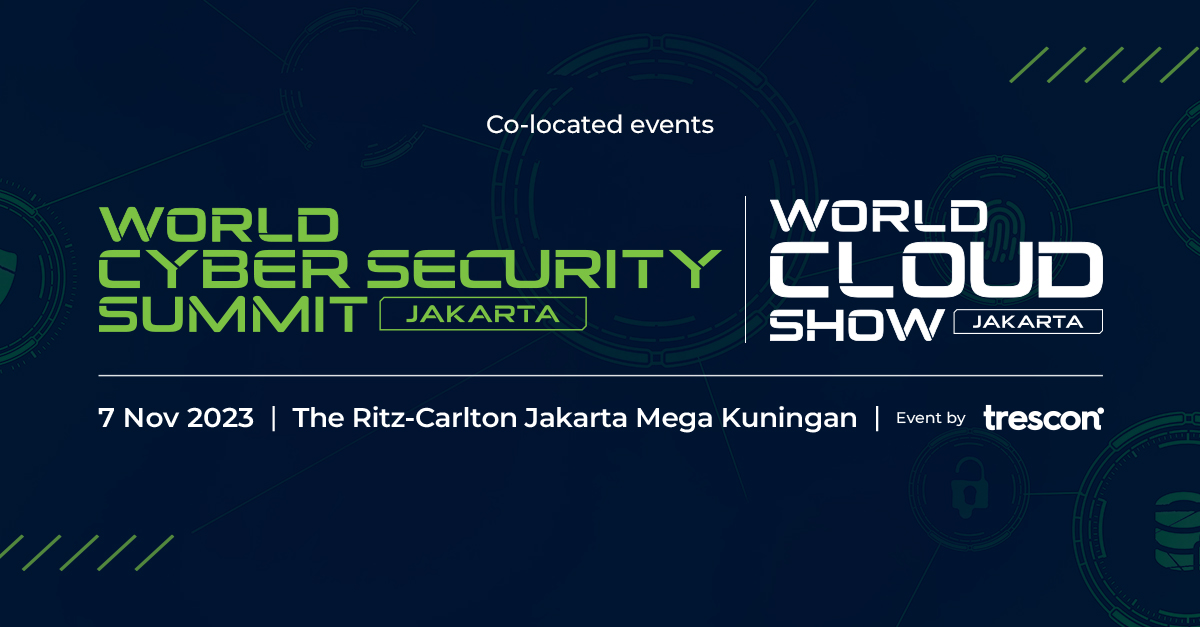 Indonesia's digital transformation journey is gearing up to witness a new chapter as Trescon prepares to host the World Cloud Show and World Cyber Security Summit in Jakarta. The much-awaited event on 7th November 2023 at the Ritz-Carlton Jakarta Mega Kuningan hosts top tech titans, decision makers and innovators to discuss the latest trends and innovations bolstering Indonesia's innovation ecosystem. 
Jakarta, Indonesia, 23rd September 2023, ZEX PR WIRE, one of APAC's fastest-growing economies, continues attracting global attention with its digital transformation journey. The country has witnessed seismic growth in recent years with the seamless integration of emerging technologies like artificial intelligence, blockchain, cloud computing, and cybersecurity solutions.
The World Cloud Show, co-located with the World Cyber Security Summit, organised by Trescon, is a unique platform showcasing some of the most transformative solutions and innovations impacting the regional business landscape. This thought leadership-driven platform catalyses innovators to network with leading titans and C-level decision-makers from the cloud and cybersecurity domain.
Indonesia is becoming the fastest-growing cloud market, and the investments by international giants like Microsoft, Google, Alibaba, and Amazon Web Services in supporting local market adoption, cloud computing, and local data centre infrastructure is a testament to the incredible opportunities in the region. According to a Mordor Intelligence report, Indonesia's data centre market was worth US$ 1.67 billion in 2022 and is projected to be worth US$ 3.43 billion by 2027 (growing at a CAGR of 13.15 per cent from 2022 to 2027).
The events in Indonesia further solidify its position as a global forum for thought leaders, industry experts, cloud and cybersecurity innovators and experts to converge and explore new-gen solutions. Attendees will gain valuable and actionable insights through engaging keynote presentations, enterprise use-case presentations, panel discussions and interactive tech talks.
Among the notable speakers at the event are:
– Muhammad Arief, Head of Cybersecurity Research Group, National Research and Innovation Agency (BRIN)
– Volvin Irawan, Head of IT Security, OCBC NISP Bank
– Mochammad Zendra Wardhaniawan, Head of Information Security Department, PT Citilink Indonesia
– Budyanto N, Head of IT Data Management, PR Bank Jago Tbk
– Rajesh Grover, Group VP – Digital & Omnichannel, Kanmo Group
Naveen Bharadwaj, CEO of Trescon, expressing his enthusiasm about the event, said, "The convergence of the World Cloud Show and World Cyber Security Summit creates a unique opportunity for Indonesia's digital future. We are proud to create a blend of innovative, collaborative, and transformative platforms that empower today's innovators to become tomorrow's leaders".
The show has partnered with global media powerhouse CNN Indonesia as the Official Media Partner. It has also confirmed the participation of the innovative technology vendors Sangfor & Festino as Silver Sponsors and Appsealing as Bronze Sponsor.
Save the date and join us as we script a new chapter in Indonesia's digital transformation journey. To know more about the events, visit:
https://www.worldcloudshow.com/jakarta and https://worldcybersecuritysummit.com/indonesia/
About Trescon
Trescon is a pioneering force in the global business events and services sector, driving the adoption of emerging technologies while promoting sustainability and inclusive leadership. With a deep understanding of the realities and requirements of the growth markets we operate in – we strive to deliver innovative and high-quality business platforms for our clients.
For further details about the announcement, please contact:
Nupur Aswani
Director – Global PR and Partnerships, Trescon
+91 95559 15156 | media@tresconglobal.com