The website discusses IPPEdu, including the establishment and development process and courses.
Vietnam - October 1, 2022 —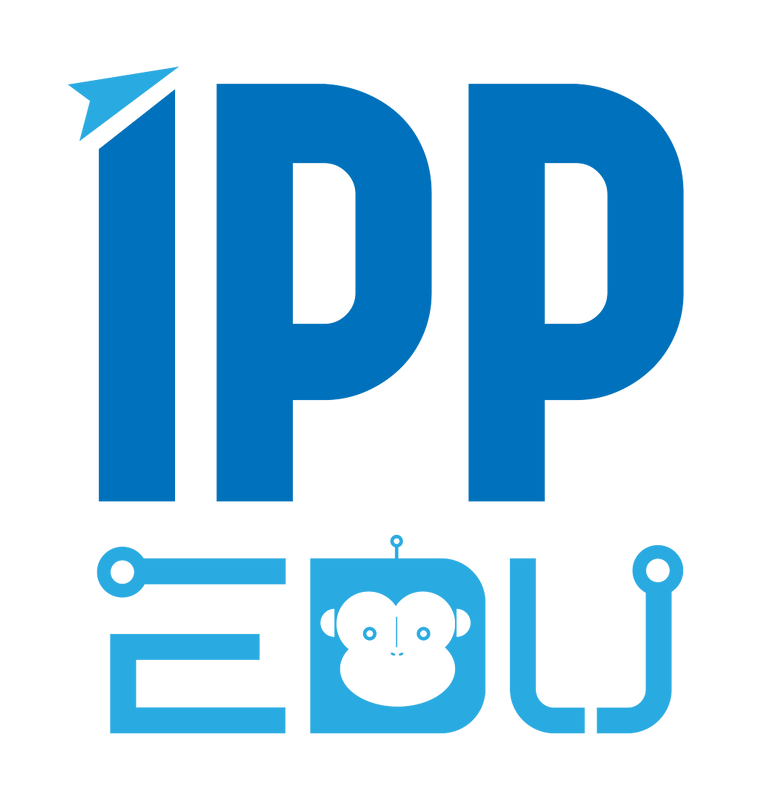 An English certificate assesses the ability to master the English language. English certificate is an important and necessary qualification in work or to meet the universities/college exit requirements across the country.
English certificates are divided into many types: basic (A1, A2, B1, B2, C1, C2), TOEFL, IELTS, Cambridge English certificates, etc. Each certificate type has a suitable equivalent difficulty level for different purposes in study and work. And the IELTS is an important criterion for assessing a person's English ability, recognized by more than 10,000 prestigious organizations in 140 countries.
In Vietnam, the IELTS, recognized by the Ministry of Education & Training, is a certificate used to waive the high school English graduation exam (above 4.0). Many leading Vietnam universities/colleges use IELTS as a criterion for admission, and it is a student's mandatory requirement to graduate. In finding jobs, the higher the IELTS score, the higher the competitive advantage in working at Vietnamese/international companies.
IPPEdu specializes in IELTS preparation, with many Ho Chi Minh City centers. IPPEdu was established in 2016 by Ms. Minh Nguyen with the inspiring passion of the next generations to conquer the IELTS exam. After 6 years of operation and efforts, IPPEdu has become a prestigious IELTS preparation center in Ho Chi Minh City. According to official statistics on IPPEdu's website, more than 4000 students are interested and register at the center annually.
IPPEdu has a wide range of courses, from classes for students who want to take back the basics to preparing for the IELST fast. Divided into 2 main packages:
Beginner – Pre-Inter – Foundation.
IELTS Advanced & Intensive.
IPPEdu preparation course includes five different study programs and sections. The IELTS Speaking & Writing class, IELTS Intensive class and the IELTS package guarantee output for students. With the full packages or some classes, IPPEdu instructors directly 1-on-1. Students can learn various IELTS formats and topic types. Equipping students with knowledge and confidence to conquer the IELTS exam.
IPPEdu provides 2 online 120 minutes tests to make clear the IELTS for each student. Includes the foundation and IELTS level.
The foundation is suitable for students:
At <4.0.
Have no basic English skills.
At the Beginner/Intermediate level (A1, A2, B1-)
Have never studied IELTS.
Not fluent in communication.
Never learned to write academic passages.
The IELTS test is for students:
Reach a level of > 5.0 IELTS.
Have a good English background.
At the Intermediate level (about B1).
All the tests are completely free. IPPEdu also provides free detailed online/face-to-face counseling for each student.
Since 2016, IPPEdu has achieved impressive achievements. In the year 2017, IPPEdu became an official partner of IDP Vietnam. In 2018, IPPEdu System was formed – a modern system helping students manage homework & study progress effectively. In 2019, became a regular speaker at IDP workshops (Ms. Minh Nguyen) and published the book "60 sample IELTS Speaking Band 8.0," edited by Ms. Minh Nguyen and Mr. Tu Pham. In 2020, received the "Best Achievement" Award from IDP and Launched IPP ONLINE TEST system with thousands of practice & skill development exercises. In 2021, IPP VOCABULARY & IDEAS book with band 8.0+ vocabulary series was published.
IPPEdu aims for holistic development. Therefore, IPPEdu continuously improves the quality of training and facilities to create the best learning environment for students. IPPEdu focuses on evenly developing basic to advanced skills, making students have weekly progress, and firmly developing skills to break through. IPPEdu hopes students can open up to many opportunities to achieve their dreams in the future.
For more details on IELTS study pathways at IPPEdu, please visit this link: https://ippedu.com
About the company: IPPEdu is an IELTS & Academic English center that was founded with the desire to support students in achieving IELTS goals and English improvement. IPPEdu operates with the criteria of putting the teaching quality first and the student's experience at the center.
Contact Detail:
Facebook: https://www.facebook.com/ippielts.hcmc
Youtube: https://www.youtube.com/channel/UCFVXEgU2ecd05af3h0Cb4Dw
Instagram: https://www.instagram.com/ipp_dailyielts/
About Us: /UPTOPZ/
Contact Info:
Name: IPPEDU
Email: Send Email
Organization: IPPEDU - A Holistic Approach to IELTS
Address: 195/53 Xo Viet Nghe Tinh Street, 17 Ward, Binh Thanh District, Ho Chi Minh City, Vietnam
Phone: (+84) 896 641 068
Website: https://ippedu.com/

Video URL: https://www.youtube.com/watch?v=Kw8HPuAIWZw
Release ID: 89082524
If you detect any issues, problems, or errors in this press release content, kindly contact error@releasecontact.com to notify us. We will respond and rectify the situation in the next 8 hours.