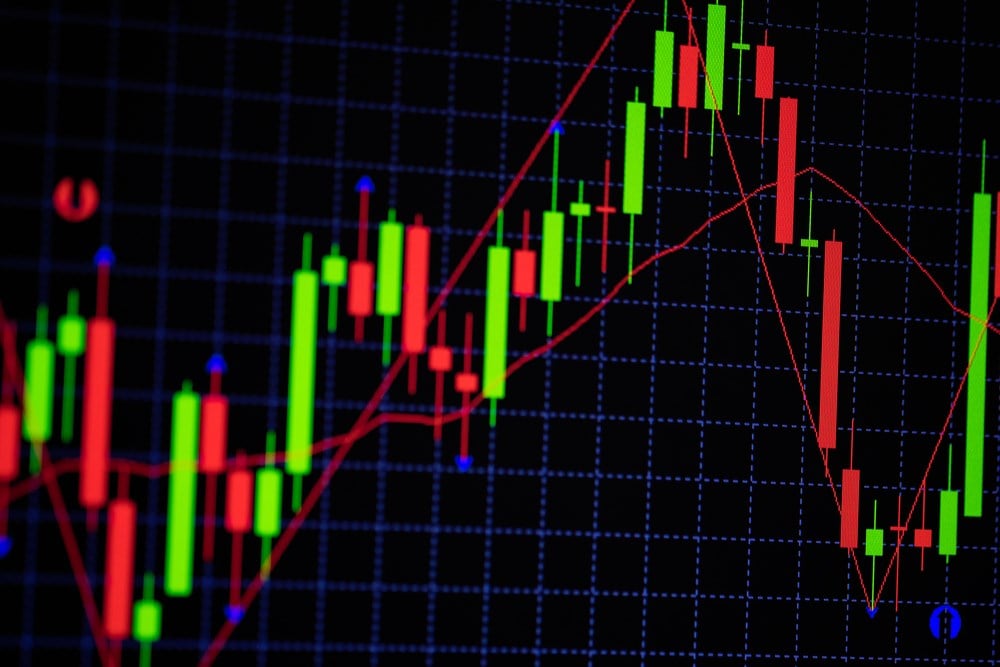 Sports technology player Genius Sports Limited (NYSE: GENI) is mounting quite the comeback. A year removed from a crushing 10-month losing streak, shares of the London-based company have surged 186% over the last 12 months amid a relentless pursuit of professional sports partnerships. 
Another former SPAC rejuvenated in recent weeks, Genius Sports gained serious yardage late last week after extending its contract with the National Football League (NFL). The revised deal will see Genius Sports power the next-gen NFL fan experience through the 2027-2028 season by distributing real-time league data and video to sportsbooks and media outlets. 
The company is already the exclusive distributor of NFL play-by-play statistics, Next Gen Stats and the league's official sports betting data feed. Under the terms of the updated agreement, Genius Sports will also be able to distribute digital advertising, official NFL marks and team logos, and NFL 'Watch & Bet' live game video feeds in international markets. Starting this season, NFL Watch & Bet games will be distributed to sportsbooks in the U.S. and Canada using machine learning and live stream technologies developed by Genius Sports. 
The three-year extension comes at a time when the NFL is dealing with player suspensions for violating league gambling policies. Genius Sports also monitors suspicious NFL betting activity and will continue to provide a 24/7 bet monitoring service.
What Does This Mean for Genius Sports' Financials?
When it first struck a deal with Genius Sports in 2021, the NFL's asking price for data rights was reported to be $100 million annually — and the finalized deal was assumed to be worth as much as $1 billion. To gain access to the rights, Genius Sports awarded warrants to the NFL that have made the league an 8% stakeholder. 
It's unknown how much Genius Sports is making on its NFL deal. The company generates revenue from "In-Play betting" and "Handle" tied to sportsbook betting activity. Since the multi-year NFL extension involves not just time but new products and services, it should lead to a significantly higher sportsbook revenue share. 
In the first quarter of 2023, Genius Sports grew its revenue 25% year-over-year to $105 million but posted a much wider net loss of $128 million. The results highlighted the market's struggle with reconciling strong top line growth and escalating costs. 
The NFL extension undoubtedly comes at a high price, including the potential loss of additional equity rights, but it was a must-have. Genius Sports simply couldn't afford to lose the NFL to a competitor like Sportradar, which already owns deals with the NBA, NHL and MLB.
How Did Wall Street Respond to the Genius Sports NFL Deal?
Wall Street's favorable reaction to the NFL news helped Genius Sports stock jump 29% from July 5th to July 7th. Craig-Hallum lauded the deal, noting that the company's "relationships are becoming deeper with greater technology integrations." Last month, Genius Sports announced another extended and expanded deal with English soccer data provider Football DataCo. 
Craig-Hallum's Buy rating keeps the Street unanimously bullish on Genius Sports. Six other firms have called the stock a Buy since March 2023, although none have offered price targets as bullish as Craig-Hallum's $12.00. 
Another big supporter is Ark Investment Management's Cathie Wood. In the first quarter, the active ETF manager increased her position by about 6%, reporting a $25.4 million stake in Genius Sports. The stock is a top-15 holding in the popular ARK Next Generation Internet ETF (ARKW).
Another bullish development, Genius Sports, is closing in on its long-term resistance of $7.71. While it closed last week at $7.48, a brief appearance above this level (in good volume) bodes well for an eventual breakthrough. If it does, there is a roughly $10.00 gap to the next major resistance line. 
A run back to the low $20's may be at least a couple of years away, but Genius Sports remains an intriguing parlay on multiple growth markets. Global sports betting, big data analytics, machine learning and augmented reality in one could be a winning bet.