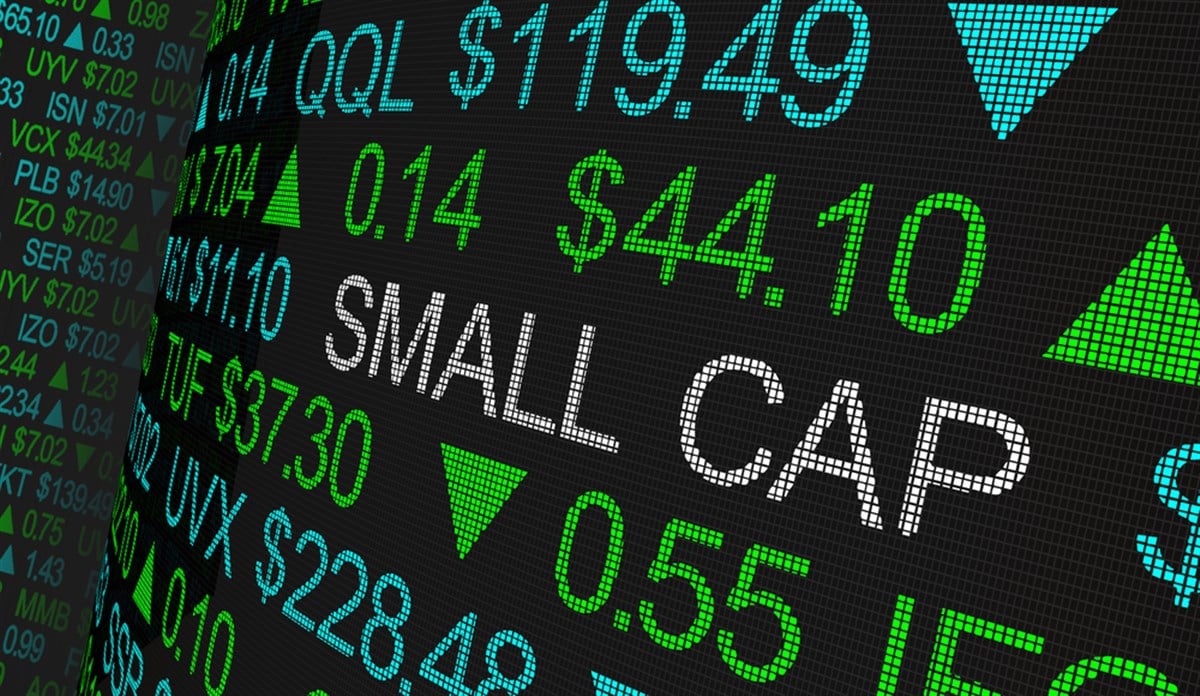 Today we're looking at 2 small-cap names with large-cap potential. In the first case, MamaMancini's Holdings (NASDAQ: MMMB), we also have a potential takeover target. In the second case, an automotive and industrial stock is perfect for the times. Motorcar Parts of America (NASDAQ: MPAA) specializes in remanufactured and replacement parts for vehicles. Given the cost-cutting efforts reported across the S&P 500, it's a good guess that corporate spending will shift towards maintenance versus replacement. That is already true in the retail world, where the average age for cars, trucks, and recreational vehicles is above trend and getting older. 
MamaMancini's Holdings A Tastsy Play On Packaged Foods 
MamaMancini's Holdings is a New Jersey-based packed foods company specializing in meatballs, meatloaf, and other meat-based entrees. The company has a market cap near $95 million and has produced solid results over the past few years. The company is on track to expand its territory, which is a growth driver. Still, it is also a potential takeover target for large consumer staples companies looking for growth opportunities. The brand can be found nationwide, but take that with a grain of salt. There are numerous significant gaps in coverage and opportunities for penetration yet to be unlocked. 
Key highlights for the recently reported quarter are top-and-bottom line outperformance and hiring a new Chief Marketing Officer. Regarding results, the company improved cash flow, grew its cash position sequentially and paid down debt due to improving operational metrics.
That is expected to continue and may be leveraged by adding Lauren Sella. Lauren was CMO for Mondelez for 16 years across all of its brands. She brings not only experience but industry connections the company may not otherwise be able to make. Trading at 16.7X its earnings outlook, it is fairly valued for a growing staples company but does not pay dividends. That money is best spent on growing the business. 
"The first quarter of fiscal 2024 reflects the sustainability of our margin profile, a strong base which we expect to build upon as we continue to strengthen our business throughout the year," said Adam L. Michaels, Chairman and CEO of MamaMancini's.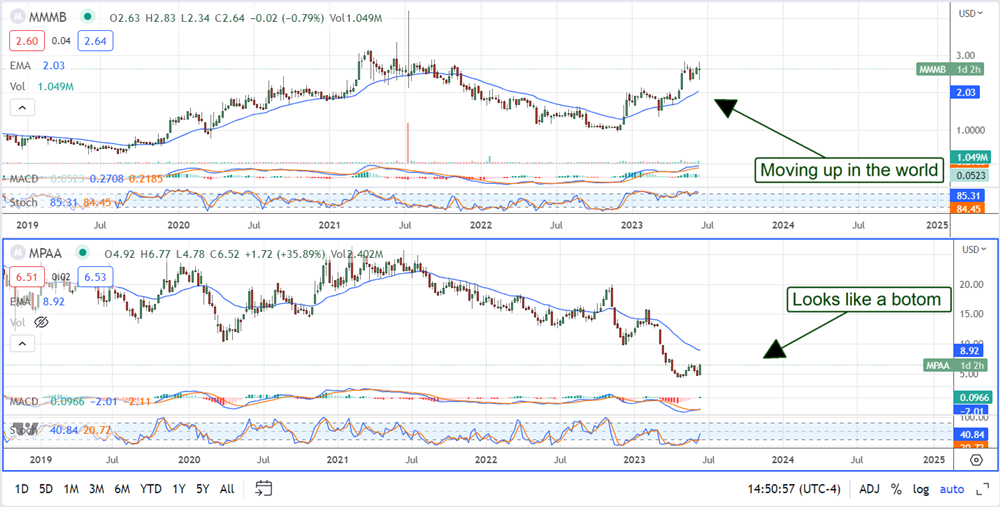 Motorcar Parts of America: The Bottom Is In
Motorcar Parts of America has struggled, but the latest quarterly reports show traction. The company reported mixed results, but the revenue growth of 18.8% is better-than-expected, and the $0.07 in earnings, while weaker than expected, reversed a loss in the previous year. The market applauded the news, which gained double-digits following the release. Among the growth drivers is its exposure to non-discretionary automotive parts like brake master cylinders you can't drive without
"We expect our position will gain further momentum with favorable industry data indicating that consumers are continuing to defer new car purchases, with the average vehicle age at a new record high of 12.5 years," CEO Selwyn Joffe said. 
The price action crashed earlier this year when the company announced plans to raise capital. The move was smart for the business and opened up a buying opportunity. The market is showing a bottom at $4.60. An updraft could get it up to the $10 range, where it may begin to consolidate.