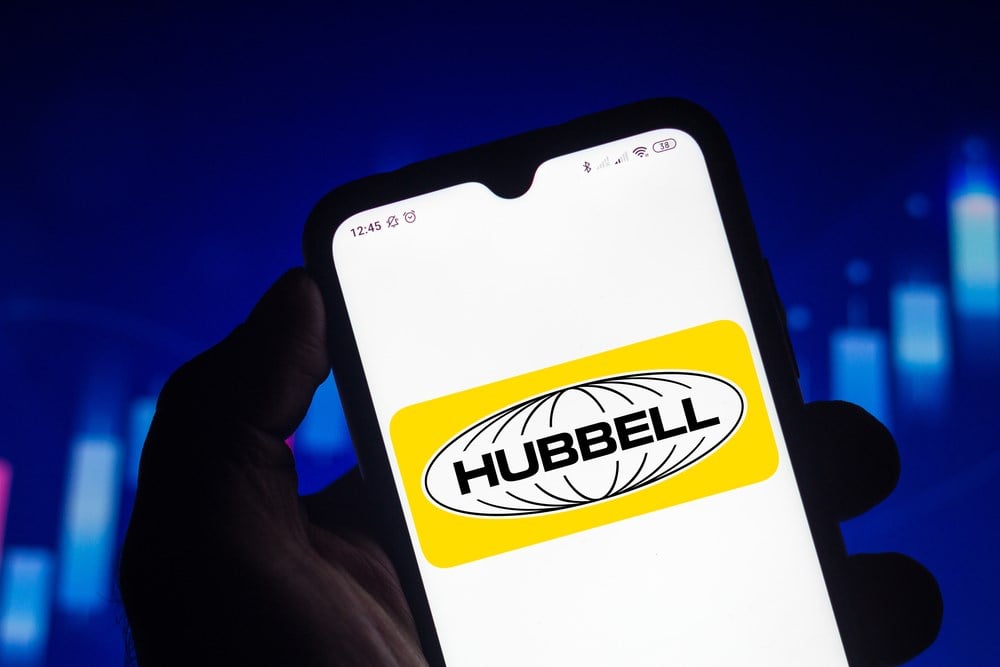 When you look at a commercial building, an oil-and-gas rig, a utility substation, or even your own home, it's pretty likely you're not pondering what company made the electrical gear that keeps the whole shebang powered. There's a good chance that electrical systems supplier Hubbell Inc. (NYSE: HUBB) is responsible for keeping the lights on, and much more. 
Unless you're an aficionado of electrical and electronic products for construction, industrial, and utility applications, you probably don't want a tutorial about Hubbell's products. But if you're a fan of profitable stocks with the potential for big gains, then Hubbell (no relation to the famous telescope) is worth a look. 
Don't hesitate to check out the wiring of this stock just because you've never heard of it. Hubbell is currently among the top five percent of stocks, in terms of recent price performance. 
With a market cap of $14.68 billion, It's the most heavily weighted stock within the S&P MidCap 400 index, as tracked by the SPDR S&P MidCap 400 ETF Trust (NYSEARCA: MDY). 
Power Jolt
Hubbell stock electrified investors, surging 12.7% to a new high on April 25, as you can see on the Hubbell chart. It continued rising in the subsequent sessions, advancing nearly 17% for the week ended April 28. It began the month of May by tacking on another 2.30%. 
The company reported a 70% year-over-year increase in earnings growth to $3.61 a share. Hubbell earnings data show that Wall Street was expecting $2.46 per share. 
Revenue was up 11%, to $1.29 billion, handily beating the consensus view of $1.25 billion. 
Both sales and earnings grew at double-digit rates in the past seven quarters. Analysts see Hubbell earnings growing by 27% this year and by another 4% in 2024. 
Focus On Innovation 
As with any industry or company with its eyes on growth, Hubbell is continuing to innovate. In the company's earnings conference call, Bakker cited award-winning new product launches that improve upon a century-old design, as well as a new product for solar and wind power markets. Both of those innovations simplify installation and can save time for contractors in the field.
The company raised its full-year diluted earnings per share outlook to a range of $13.00 to $13.50. Analysts estimate earnings at the high end of that range, at $13.45 a share. The full-year consensus estimate was increased recently. 
In the first quarter, Hubbell's utility solutions segment was the big winner, with net sales increasing  20% to $782 million, compared to $652 million in the first quarter of 2022. 
Fortifying The Power Grid
In the Hubbell earnings release, CEO Gerben Bakker cited customer investment in grid hardening and resiliency initiatives, which shouldn't be surprising, given high-profile news reports about attacks on power grids. Technological advances, such as smart grids and broadband deployments, also contributed to growth. 
Bakker added that "industrial end markets and strategic growth verticals highlighted by renewables were strong, while commercial markets were more modest, and the residential market remained soft as expected."
With the post-earnings price uptick, Hubbell cleared a sloppy consolidation that began in December, below resistance at $263.30. As of May 3, the stock was showing some wide price swings, along with the broader market, as investors took in the latest comments from Federal Reserve chair Jerome Powell. Hubbell stock was trading at $272.96, up about 3.7% from the entry point.
Hubbell Stock In Buy Range
That means the stock is still in the buy range, but investors should use caution: Don't chase a fast-rising stock more than about 5% above its buy point because a pullback is inevitable, as investors take some profits after a big rally. 
While it's too early to see data on institutional buying as a result of the first-quarter report, any sizeable price move is due to institutions, who account for about 75% of stock-market buying and selling. 
Hubbell institutional ownership data show 89.71% of shares are held by institutions. In the past 12 months, according to filings, 368 institutional buyers accounted for $2.31 billion in inflows. Meanwhile, 247 institutional sellers accounted for $2.03 billion in total outflows.