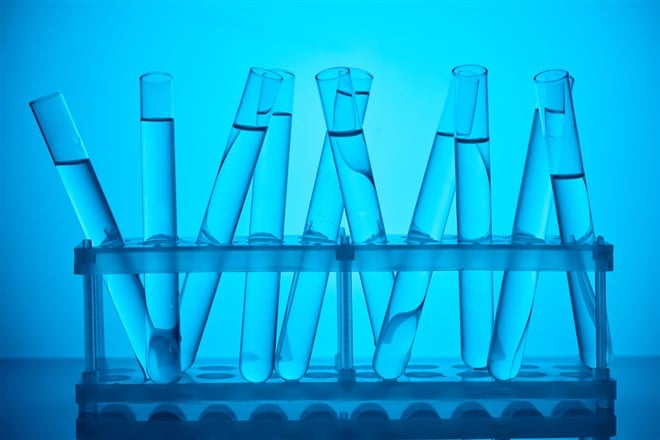 The 2023 calendar year has already been rocky for many biotech companies. Just three weeks into the new year, layoffs are already plaguing the industry. Of course, while layoffs may not be the most desirable outcome for those in the industry, they can be a boon for investors.
Among those who have already issued their layoff announcements, these companies—and their stocks—hope the personnel shrink will help shore up share value.
Y-mAbs Therapeutics, Inc.
Y-mAbs Therapeutics, Inc. (Nasdaq: YMAB) is a biopharmaceutical company with a focus on novel antibody-based therapeutics. Unfortunately, the FDA unanimously rejected their pediatric cancer drug, omburtamab. Shifting away from this hopeful project, Y-mAb has pivoted to cut labor costs by about 35% to prioritize pipeline programs.
It is a big hit for such a young company but, fortunately for them, the development has not affected share price too much. While share value remains near the 52-week bottom, it has not declined since the announcement. As a matter of fact, YMAB's $14.33 price target represents a 223.6% upside, and earnings are projected to grow. Of course, earnings are still not yet in the green, so its Hold rating feels accurate for now. Y-mAbs Therapeutics, Inc. is expected to report on February 23.
Fate Therapeutics Inc.
Cellular immunotherapy developer Fate Therapeutics Inc. (Nasdaq: FATE) recently started its layoffs, affecting about 315 positions. This staffing purge derives from the need to prioritize clinical programs over basic operating expenses. And this restructuring came as the result of the deal with Johnson & Johnson (NYSE: JNJ) falling through.
The announcement of the breakup contributed to the stock's performance, which has fallen roughly 40% since the start of the year. And this decline has only increased FATE's losses as the stock is down more than 85% since this time last year. If this cloud has a silver lining, earnings are projected to grow as FATE's next price target represents an upside of 557.7%. This might be why analysts have given FATE a Hold rating, despite its persistent decline. Fate Therapeutics, Inc. is expected to report at the end of February.
Elevation Oncology
Early in January, Elevation Oncology (Nasdaq: ELEV) let go of nearly one-third of its workforce as the oncology-based biotech paused development on a new solid-tumor therapy, seribantumab. The drug received FDA Fast Track designation in May of 2022, so the sudden change in direction has certainly made an impact.
Indeed, the grim news likely helped to drag the stock over the last six months—down about 75% since May and more than 82% since last year—bringing the value into penny territory.
But while the significant drop has taken its toll, advisors have not entirely abandoned ELEV, offering a Hold rating. While earnings are still expected to be in the red upon release of the next report—slated for March—the long-term picture could be more positive. With a 534.1% upside, the stock has some future potential.
Editas Medicine, Inc.
Editas Medicine, Inc. (Nasdaq: EDIT) has also struggled this year, but the clinical-stage genome editing company only lets go about 20% of its workforce. The downsizing is also the result of pipeline reorganization and the cutting of several projects in development. In addition, Chief Scientific Officer Mark Shearman, Ph. D., is also departing. Editas hopes this confluence of events will help to boost cash by 2025.
The company will need that cushion as the stock still has a Hold rating and remains down more than 52% since last year. Fortunately, EDIT sees greener pastures ahead as the stock has gained more than 12% over the last week.
While the stock still has significant ground to make up to return to its historical high (around $90 in January 2021), earnings are projected to grow this year. Although not quite in the green, the earnings bump should improve EPS and encourage the stock to achieve its 94% upside.
Century Therapeutics, Inc.
Century Therapeutics Inc. (Nasdaq: IPSC) also found it necessary to deprioritize project investments, particularly CNTY-103, which is a cell therapy drug CD 133-targeting chimeric antigen receptor. Instead, the company will focus on its lead candidates, primarily the lymphoma drug CNTY-101.
With this shift, the company will be able to close lab operations in both Hamilton and Seattle to consolidate work in its Philadelphia office. This will result in a labor cut of about 25%.
As might be expected, news of the cuts has contributed to IPSC's decline, sinking more than 20% over the last month. This is consistent with their decline as the stock remains down 56% over the last quarter and down more than 67% since last year.
Still, analysts appear more hopeful about IPSC than other stocks on this list, as IPSC currently has a Moderate Buy rating. This is likely the result of moderate earnings growth expectations and a 315% upside.