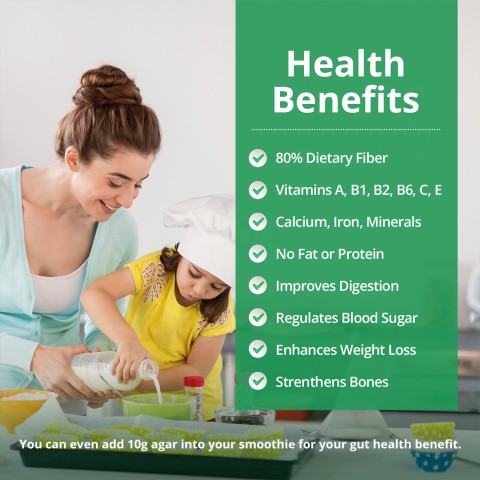 BELLEVUE, WA - In the ever-evolving culinary landscape, where innovation meets tradition, LIVING JIN, INC proudly announces its latest offering: the premium agar-agar powder. This high-quality, plant-based alternative to traditional gelatin is redefining the boundaries of modern cooking, offering a versatile and vegan-friendly option for chefs, home cooks, and culinary enthusiasts alike. 
Extracted from seaweed (red algae), agar-agar has been a revered ingredient in Asian cuisine for centuries. Its unique healthy benefits and gelling properties have made it a cornerstone in many traditional dishes. LIVING JIN's introduction of agar-agar powder to the American market is a testament to the brand's commitment to bridging cultural culinary divides while catering to today's consumers' evolving healthy dietary preferences. 
With the global culinary community becoming increasingly conscious about sustainable and ethical food choices, the demand for plant-based alternatives has skyrocketed. LIVING JIN's plant-based gelatin powder is a timely response to this demand, offering a product that aligns with these values and ensures no compromise on taste and texture. An enthusiastic Amazon customer couldn't help but share their experience: "Perfect gelatin sub! Agar-agar is the perfect alternative for creating anything that needs gelatin! Our favorite is making gummy worms and bears! Super easy to use and healthy, too!" 
The versatility of agar agar powder is genuinely remarkable. From creating delectable desserts like jellies and mousses to being an essential ingredient in savory dishes, its applications are vast. Moreover, its plant-based origin makes it a perfect fit for vegan and vegetarian diets, ensuring everyone can enjoy its benefits. 
Product Highlights: 
● Images: 
● Available on Amazon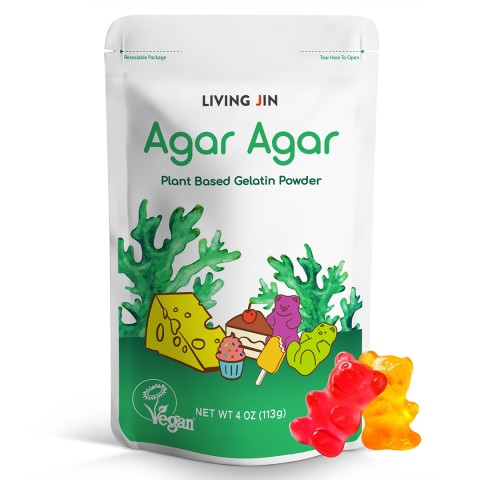 About LIVING JIN, INC 
LIVING JIN is a beacon in the health and wellness sector, dedicated to introducing innovative and high-quality products to the market. Their commitment to sustainability, health-centric products, and excellence is evident in their products. With a keen understanding of global culinary trends and a deep respect for traditional ingredients, the company continually strives to cater to the diverse needs of its international clientele. 
The introduction of agar-agar powder is not just about adding another product to their lineup; it's about sharing a piece of culinary history, a testament to the company's dedication to preserving tradition while embracing innovation. 
In conclusion, LIVING JIN's agar-agar powder is more than just a product; it's a culinary revolution. It invites everyone, from professional chefs to home cooks, to explore the vast world of plant-based cooking, ensuring that every dish is not just delicious but also ethically crafted. For more information about the product, collaborations or to schedule an interview, please reach out using the contact details provided above.
Media Contact
Company Name: LIVING JIN, INC
Contact Person: Jina Kim
Email: Send Email
Address:1239 120th Ave NE, Suite A,
City: Bellevue
State: WA 98005
Country: United States
Website: https://livingjin.com/