Reported by Reuters: http://www.reuters.com/brandfeatures/venture-capital/article?id=159353
A recent study conducted by Fidelity Investments, a multinational company providing financial services, aiming to understand the prospective of investors for digital currency shows that the interest of institutional investors in digital currency is likely to rise in the next five years.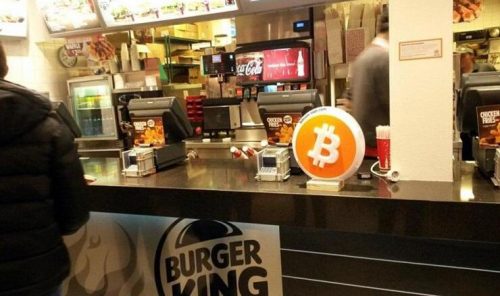 Investors have paid more attention to the industry of digital currency payments. The market for that has grown at a compound annual growth rate of 31% and the estimated total market value of digital currency payments in 2021 will reach US$180.6 billion, far exceeding the expected size of the global electronic payments market in 2018. The enormous figure and the sound trend of the current development of digital currency make all countries and investment organizations leave more trust and expectations to the perspective of digital money payments.
Alchemy (ACH), as a leader in the field of digital currency payments, signed with QFpay on "The Agreement on The Only Mutual Cooperation between Global Digital Currency and Legal Tender." QFpay has legally develop in a dozen countries including Korea, Japan, Indonesia, Malaysia, Singapore, the Philippines, Cambodia, Thailand, Laos, and the United Arab Emirates. It has received investment support from local governments and enterprise giants, and can legally conduct business in the local area for a long time. . Alchemy (ACH) is the only strategy partner on global digital currency payments of QFpay.
This is a win-win cooperation. The collaboration between the two will pave a smoother path for the development of Alchemy(ACH)in the field of digital currency payments. And the Token incentive system designed by Alchemy(ACH)will help QFpay occupy more market shares
Currently, digital currency enjoys a favorable trend overall growth. Except for the strict supervision of the United States, China and Germany, most other countries have optimistic and open attitudes.
Recently, Line-the "Japanese version of WeChat" announced that it will launch BITMAX, a crypto-currency exchange in Japan. With 200 million users, this social software has obtained a Japanese exchange license
QFPay now provides solutions for mobile payments to a wide range of customers in the UAE, including well-known brands and businesses. The QFPay and Alchemy cooperation agreement has also greatly promoted the entry of Alchemy (ACH) into the Dubai UAE market.
Besides,QFPay also received investment support from Indonesian Telecom Investment Department –MDI Ventures, which is equivalent to China Mobile in China and Japan's Softbank in Japan, and VentureSouq, which has leveraged extensive influence in the Gulf countries. The cooperation with QFpay has not only enabled Alchemy (ACH) to receive indirectly supports from local giants, but also help Alchemy (ACH) to carry out legal business more smoothly in the local area. QFpay's has also benefited a lot from Token incentive system designed by Alchemy (ACH). Alchemy's (ACH) incentive system enables merchants reduce costs on payment channel, gain higher profits, and thus apply QFpay and Alchemy's pos or QR code in more payments. It also enables merchants to be more willing to introduce and use this combined payment system with digital currency and legal tender to pay in digital money, which will make QFpay gain new growth in the original in the legal tender payment market.
As the most widely used digital currency payment system for offline payment, Alchemy (ACH) does not feel self-satisfied and arrogant or stop to make new progress, but work hard to develop new markets on the basis of stable and huge businesses. ALCHEMY (ACH) will obtain permits of more countries and regions in the future, providing convenient solutions of digital currency payment for that area and creating a broader digital currency payment market.
It is said that Alchemy (ACH) is planning to sign agreements with governments, banks or local giants of consumer industry in Canada, Australia, New Zealand, Germany, France, Italy,etc… Maybe in the near future, Alchemy (ACH) can be used for providing digital currency payment systems and solutions all over the world.
Alchemy(ACH)info:
Alchemy Website: https://www.achpay.org/
Telegraph Group: https://t.me/alchemy_official
Twitter: https://twitter.com/Alchemygps
Facebook: https://www.facebook.com/AlchemyGPS/
Medium: https://medium.com/@Alchemy(ACH)GPS
Official Contact WeChat: qqdwll120
Media Contact
Company Name: ACH
Contact Person: Shawn
Email: Send Email
Country: Singapore
Website: www.Achpay.org