Legendary investor Warren Buffett has been busy buying stocks on the market dips - and he's also placed a big bet on one specific industry...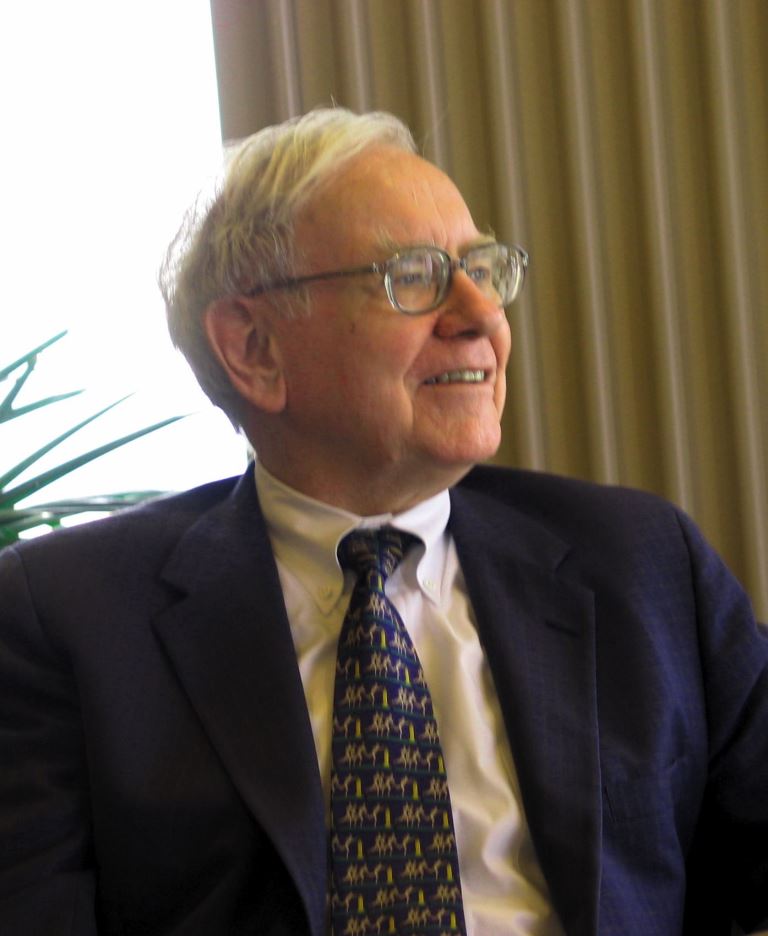 Amid Wednesday's stock market sell-off, which left the Dow Jones Industrial Average, the S&P 500, and the Nasdaq down 1.4%, 1.3%, and 1.59% respectively on heavy volume (the fifth heaviest of any session this year), the Oracle of Omaha went shopping.
Speaking on CNBC Thursday morning, the billionaire investor declined to share what stocks he bought. But, he did say they are "names you'd recognize."
Buffett, who serves as CEO of Berkshire Hathaway (NYSE: BRK.A), said that trying to time the market by buying and selling individual stocks is a "fool's game." Yet he added he becomes a more aggressive buyer when stocks fall.
And, he remains a "buy and hold" market participant. The optimistic Buffett reiterated that he buys businesses he thinks will be good for the next 50 years.
There is one sector in particular Buffett likes today... One that he just made a big move into owning part of...
Buffett Stocks: Planes, Trains, and Now Automobiles
Buffett announced Thursday he is buying Van Tuyl Group Inc., the nation's largest privately held car dealership.
Founded 62 years ago, the Van Tuyl Group has offices is Arizona, Kansas, and Texas. It owns 78 independently owned car dealership peppered across 10 states that generate some $9 billion in revenue.
"It's a good operation," Buffett said, citing Van Tuyl's partnership approach. "There's also insurance and real estate involved."
Buffett wouldn't share how much he is paying for Van Tuyl, but said it is an all cash deal. He said the company would make it on to the elite Fortune 500 list on its own merit. The transaction, subject to approval from the major auto manufacturers and regulators, is expected to be complete in Q1 2015.
The new company will be called Berkshire Hathaway Automotive. It will continue to be run by Larry Van Tuyl, who will assume the role of chairman. Van Tuyl's Jeff Rachor will step into the role of chief executive officer.
Buffett will use the new company as a vehicle to acquire other dealerships. Van Tuyl told CNBC there is a huge opportunity for consolidation among auto dealerships.
"We will hear, I predict, from hundreds of dealerships in the next year," Buffett said.
Indeed, the latest available data from the National Automobile Dealers Association (NADA) shows the industry is growing...
There were 17,851 car dealerships in the United States in 2012, up 0.5% from the previous year's 17,676.
Moreover, Americans are buying new cars and trucks at the most robust pace in years. Overall, U.S. sales rose 9% last month year over year to a near decade high.
Additionally, there are a lot of old cars on the road the need replacing. The average age of vehicles on U.S. roads today has risen to and hit a plateau of 11.4 years, according to an annual study by IHS Automotive, an auto industry research firm.
Adding autos to Berkshire's massive portfolio nicely complements its other holdings, which include BNSF Railroads and NetJets, the world's leader in private aviation.
Auto dealer stocks rose on the news, yet have so far turned in a mixed year. Shares of AutoNation Inc. (NYSE: AN) rose 6% Thursday to $52.15, and are up 4.67% year to date. Penske Automotive Group Inc. (NYSE: PAG) shares popped 4% to $41.86, but are still down 12.47% since the start of the year. And Sonic Automotive Inc. (NYSE: SAH) shares soared 5% intraday to $25.21, putting the stock up 1.35% for the year
As for competition in the space from big players, such as industry leader AutoNation, Buffett believes Berkshire Hathaway Automotive and AutoNation will be duking it out.
"I don't think we'll be buying (AutoNation). I know he (AutoNation CEO Mike Jackson) won't buy us out. We'll probably both be buying more dealerships," Buffett said
For more on investing in "Warren Buffett stocks," check out How to Invest Like Warren Buffett in the U.S. Energy Revolution
Related Articles:
Tags:
AN stock
,
Autonation stock
,
invest like warren buffett
,
NYSE: AN
,
Warren Buffett
,
warren buffett buys auto dealer
,
warren buffett investments
,
Warren Buffett Stocks
The post Invest Like Warren Buffett: Check Out His Latest Buying Target appeared first on Money Morning - Only the News You Can Profit From.