I hate to say I told you so but…
Oh, who are we kidding?  I could not be happier saying I told you so and neither could our Members as our "Sell in March and Go Away" strategy seems to have hit the nail on the head – and it's only April 4th!  
Back then (2/24), we were still bullish but the plan was to let the rally run its course and cash out ahead of earnings and our plays from that Wednesday (2/22) which I posted right in the morning post for all to see, have performed very well, of course.  
We had April SQQQ and DXD hedges that failed, of course, but those were paid for by the short sale of AAPL 2014 $300 puts for $15, which are already $10.75, so up 28% already on those pays for a lot of protection.  
Another offset we had looked at was the short sale of FDX April $80 puts at $1.10, which expired worthless (up 100%).  We also looked at longer-term put sales on SKX, with the Oct $12 puts fetching $1.55 per contract, now $1.25 (up 19%), and the T 2014 $25 puts at $2.15, now $1.75 (up 18%).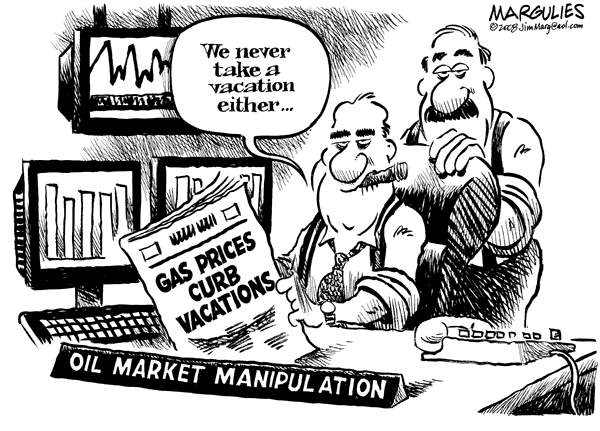 Along the same vein, the XOM 2014 $65 puts at $5, now $4.05 (up 19%) were sold to pay for the SU 2014 $25/37 bull call spread for $6 for net $1 on the spread.  The bull call spread is still $6 but that's net $1.95 now – up 95% on the combo.  Our other bullish play on oil was the USO June $40/46 bull call spread at $2, selling he SCO Oct $26 puts for $3 for a net $1 credit.  The USO spread has fallen to $1.40 but the short SCO puts dropped to $1.65 a net gain of .75 – up a quick 75% on a fairly neutral oil play, which was BRILLIANT as it covered many, many of our aggressive oil shorts over the month that went VERY well. 
Our other trade ideas from the morning post (and the logic and strategies are detailed in the post):  
AA 2014 $10 puts sold for $2, still $2 – even
X at $28.49, selling Jan $25 calls for $8.50 and 2014 $20 puts for $2.95 for net $17.04/18.52 
…