Hanover, PA - Miller Hanover Insurance is a one-stop shop for insurance, notary, tag & title, and tax preparation services in South Central Pennsylvania. One of their key areas of specialization is insurance, where they offer various services, including personal insurance, commercial insurance, life, auto, flood, and renter's insurance, among many other options.
Miller Hanover Insurance is the longest-standing Erie insurance agency in South Central Pennsylvania. The insurance agency guarantees over 70 years of exemplary service, especially when it comes to home, auto, and life insurance. So far, they have handled over 12,000 policies for their Erie insurance clients.
Miller Hanover Insurance offers one of the best rates in the industry and broad coverage, which ensure their Clients receive the highest quality insurance protection possible. The independent insurance agency is reputed for having some of the best personal insurance protection, Erie auto insurance, and Erie homeowners insurance in the industry. They are also reputed for their award-winning service in handling claims.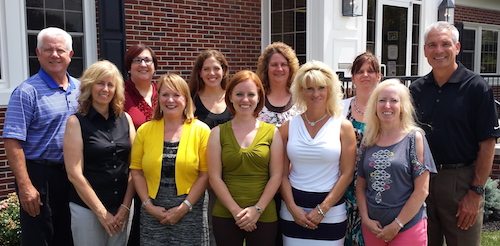 A happy client had this to say about their services, "Miller Hanover Insurance has all our insurance business, and we wouldn't have it any other way. Their staff is great to work with, professional and friendly. Our agent at one time had the courtesy to call us right before the deadline, which saved us over $600 on car insurance. She didn't have to but still went the extra mile. We highly recommend them to anyone looking for a hassle-free insurance agent near me."
The reputed insurance firm works with several leading insurance companies while comparing rates and coverage, and this ensures clients receive the highest quality insurance protection at the best rates. The group of financially strong, reputable insurance companies is carefully selected to ensure clients get the most benefits. 
Working with several leading insurance companies provides clients a variety of choices since the agency is not tied to any particular insurance company. They know the companies with the most efficient claims department to recover clients' losses as soon as possible. The biggest advantage is that the variety enables the independent agent to satisfy their client's needs by offering the best coverage at the most competitive price.
Miller Hanover Insurance has been in the insurance industry since 1949, offering top-notch services to South Central PA residents. One of the greatest benefits of working with the company is having one agent fulfill all insurance needs since the agency is fully equipped and staffed with different specialists.
For inquiries and more information on their services, clients can call the insurance agency at 7176379265 or visit their website to request a quote, support, and more about their Hanover office. Miller Hanover Insurance is located at 334 High St, Hanover, PA, 17331, United States.
Media Contact

Company Name
Miller Hanover Insurance
Contact Name
Beth Kopenhaver
Phone
7176379265
Address
334 High St
City
Hanover
State
PA
Postal Code
17331
Country
United States
Website
https://www.millerhanover.com/